XBTS DEX now Cross-Chained with Binance Smart Chain
You can now make transfers between Binance Smart Chain and BitShares blockchain with the XBTS BSC cross-chain bridge.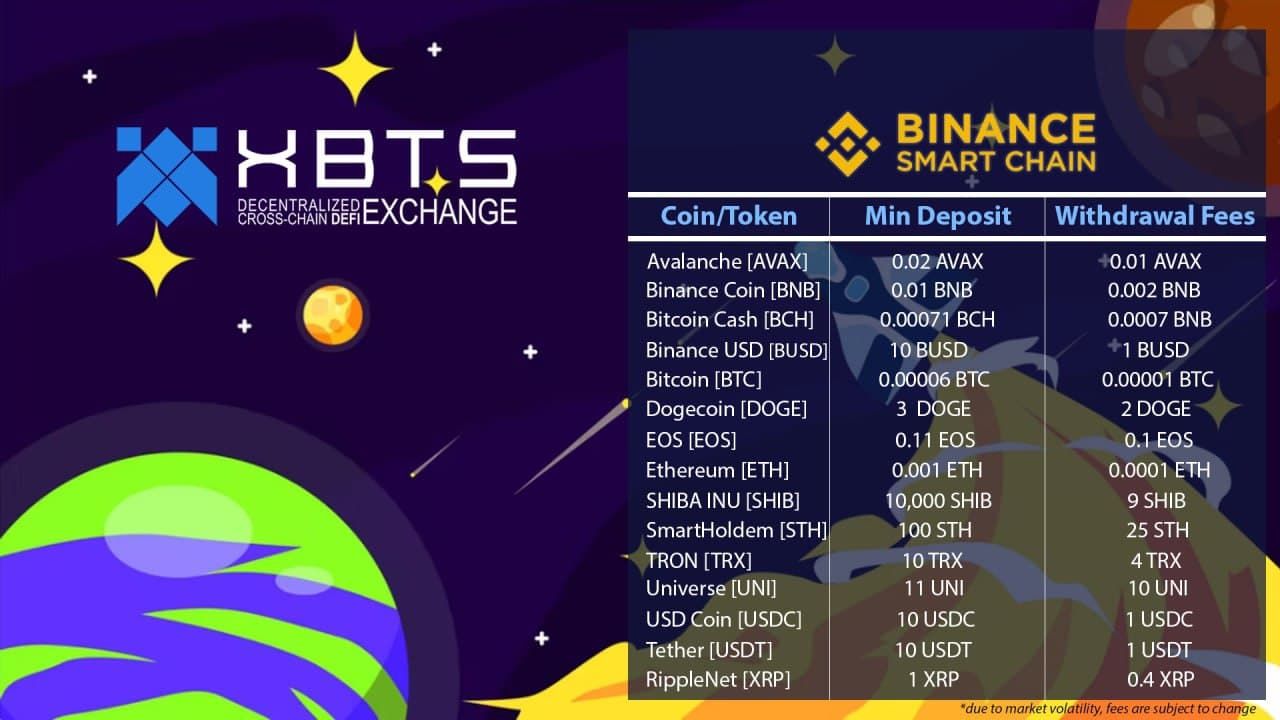 XBTS Cross-chain bridges [Binance Chain Bep2, Binance Smart Chain BSC, Huobi Heco Chain, Waves blockchain] address the following:
– Lower fees
– Increased transaction speeds
– Improved productivity and usefulness of existing crypto assets
– Higher security
– Better privacy
The Benefits of Cross-Chain Trading on the XBTS DEX!
For Deposit or Withdrawal use the form https://ex.xbts.io/deposit-withdraw
XBTS Cross-Chain Dex https://ex.xbts.io & DeFi https://app.xbts.io
Safely! Instantly! Simply!